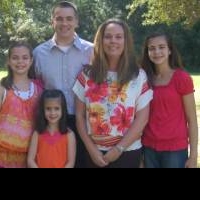 Rob Williams, Children's Director
Email: children@morningsidebc.org
Rob has been serving as Children's Director at Morningside Baptist Church since May 2009. He is married to Denee and they have been blessed with three beautiful daughters; Kailey, Ella, & Lucy. Rob has a Bachelors Degree in Human Resource Management and a Masters Degree in Education, both from Florida State University.
As Morningside's first Children's Director, I have been called to lead the ministries of the Children both in and around this church. My prayer is for each and every child that participates in any of our children's programs to come to the saving knowledge that Jesus Christ is Lord and that none comes to the Father but by Him. There is no greater joy than to watch as a child accepts Jesus as their Savior and Lord. I pray that the ministries of this church and the men and women that serve here have a desire to reach and teach the boys and girls of this community.
Proverbs 22:6
"Train up a child in the way he should go, even when he is old he will not depart from it."